Norway's pension fund to divest $8bn from coal, a new analysis shows
Damian Carrington, The Guardian, June 5th 2015
Largest fossil fuel divestment yet will affect 122 companies across the world, including SSE and Drax in the UK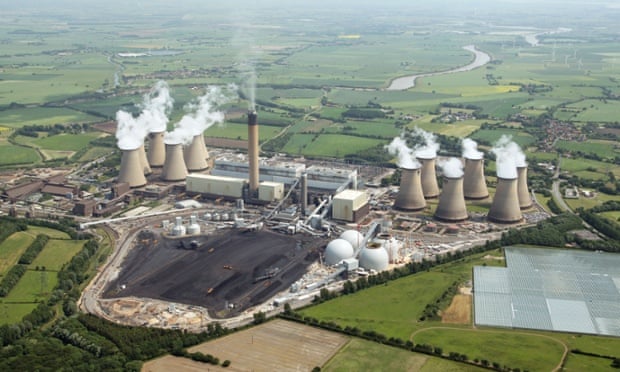 The move by Norway's trillion dollar fund is set to be confirmed by the country's parliament on Friday. It is the largest fossil fuel divestment yet, affecting 122 companies across the world, and marking a new success for the fast-growing andUN-backed climate change campaign.
The biggest single sell-off from Norway's fund will be the UK utility SSE, in which the fund holds $956m of shares. The fund is also set to sell its $49m stake in Drax, which runs the UK's biggest coal-fired power station.
Other major energy companies identified in the analysis by German and Norwegian NGOs are Germany's E.ON ($685m) and RWE ($320m) and the Danish company Dong ($30m), which is often associated with wind energy but has a significant coal business.
Sweden's Vattenfall and Italy's Enel are also set to be affected by the coal ban as are 35 groups in the US, including Duke Energy ($434m). A dozen coal-related companies on China are set to lose their Norwegian investment, as are eight in Japan and five in Australia.
The decision to divest Norway's $945m fund from coal assets was made on 27 May, when an agreement between political parties was reached. It will be formally passed by a parliamentary vote on Friday. Svein Flaatten, of the governing Conservative party, said coal investments were both a global warming risk and financial risk. A global deal to cut carbon emissions at a crunch UN summit in December could leave some fossil fuel reserves unburnable and worthless.